Social Media without a doubt has transformed the way a lot of people operate their business. It has also made more success stories than we care to count. On the flip side, it has destroyed so many people and businesses. How has it affected your business? Hopefully, it has helped your business grow. If it hasn't then you probably are missing out on a great opportunity.
Not long after Social Media really started to show its power, we saw a flurry of "Social Media Experts" come on to the scene. Somewhere actually quite good at it, others just outright sucked. The reason for their failure or success varied. Understandably, business owners started to get wary about who was good and who was bad at it. There was not one metric you could use to test or measure their success. Some who claimed to be experts didn't even have more than 5 people on their friends list on Facebook or Twitter, nor did they even have many posts. Thankfully over time all of the Social Media platforms have started offering measuring tools.
What Are The Biggest Changes to Social Media?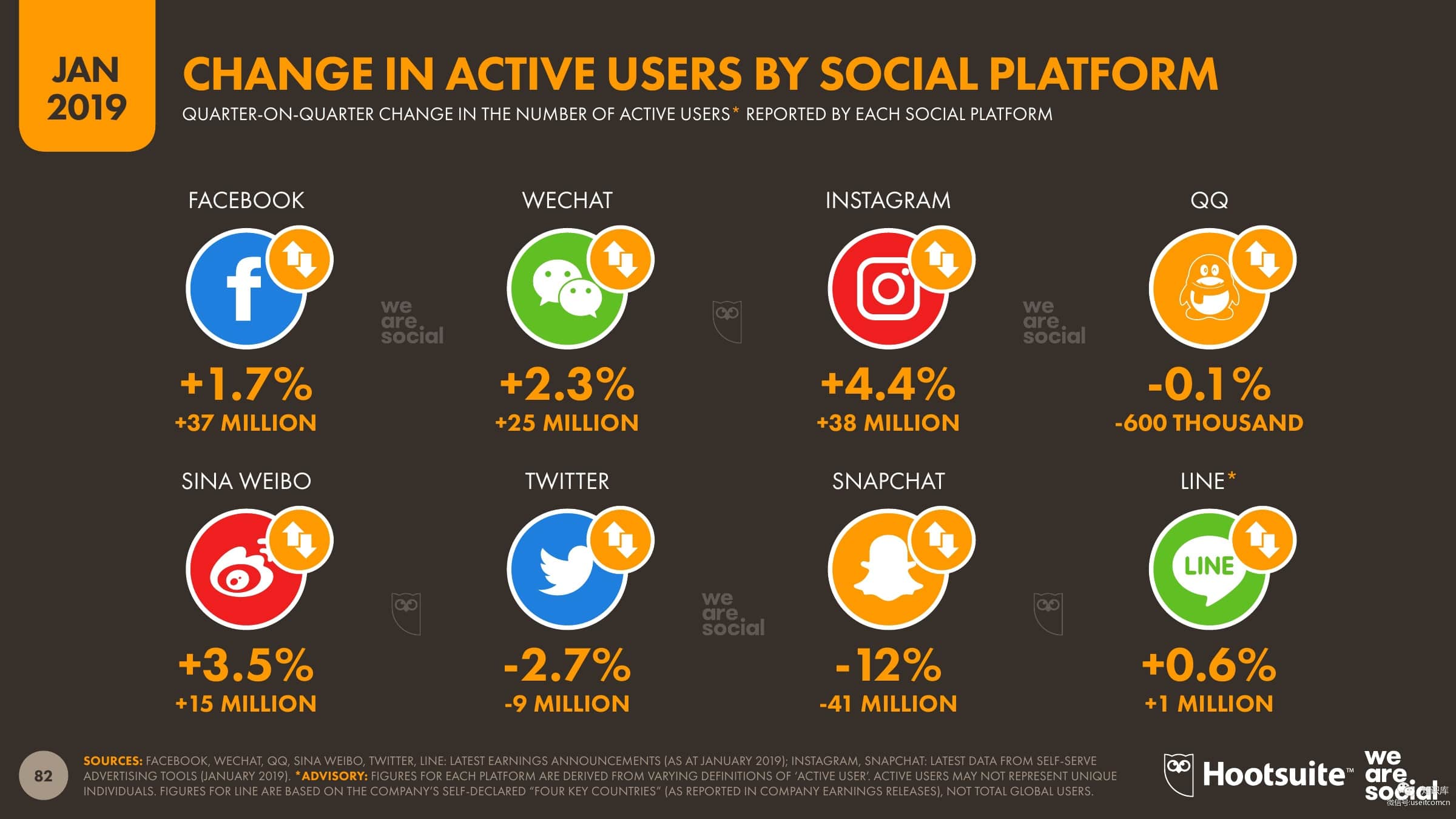 Source: HootSuite.com
Like most technologies, there has been a massive change in the way the platforms like Facebook, Twitter, LinkedIn and YouTube measure content. Now you can see statistical data attached to posts which you have made to your social media channel(s)/page(s). Organic and paid posts are handled differently. Some will be seen by more people than others. This is due to factors like virality and interest levels shown by people who see the posts.
One of the biggest changes that affect businesses heavily is the number of people who see your posts that are following your channel or page. This really sucked for early adopters of Social Media as they were using to grow their fan base at such huge rates.
All of this said and done though, there is a flip side to this change. The amount of spam posts that are getting seen is dropping. The other cool thing that is happening for business is that the target market is getting found a lot easier than ever before.
What Marketing Options Are There With Social Media Platforms?
It seems as though social media platforms like Facebook, Twitter, LinkedIn, and YouTube have all followed suit of previous platforms and technology vendors. There are two main options for posting. This is either through Paid Ads or posting organically. What's the difference between the methods? The first option is Paid Ads. Paid Ads can be very effective in terms of both cost and results. The catch is that you need to be patient on these platforms before you will see the results. The second option is making a simple post organically. The reach will depend on a variety of factors but if the content is good enough it will encourage users to engage with it.
#
Paid Social Media Campaign
By default, there is no doubt that if you want to see great results on any platform, Paid Ads will always win over any other method. Of course, it stands to reason given the companies are getting money from advertisers. This also translates into a potential trap. Particularly if there is not enough planning and research carried out before starting on a Paid Ad campaign. If you haven't got the right ads set up with the right offer it will fail.
The problem is most small business owners don't have the budget or the time to wait for the results to come in. This is why most people will say they tried Paid Ads but they didn't work.
#

Organic Social Media Campaign
This will come as no surprise but this is the default, and most commonly chosen a method of posting by business owners. While it makes sense as they are wanting to 'test the water'. It is generally speaking a risky thing to do as the results may not be as accurate as they should be. To get around this though you really need to be consistent with your message. It is only a part of the picture though as the content needs to be engaging.
If a user is not likely to interact with it, then there is almost no point in making the post. If it is a photo with a great message or it is a live video that goes for a few minutes but keeps users entertained then it will work well as a rule of thumb. You have to really mix up the content posting to suit your target market. If you don't it could lead to you not attracting the ideal customer you are searching for.
What Results Can We Expect From Social Media Marketing?
The results will always vary from industry to industry. For example, before we started employing Social Media professionals we did our own posting and the results were not great. While we got a few leads it wasn't enough to warrant us spend countless hours, days or weeks on it. On the flip side to that, though we did a bit of a case study for a restaurant in Morayfield, Queensland. The name of the restaurant was "Thai Wharf".
To keep it short, this restaurant served great food, it is in a great spot but the marketing techniques that the owners use to employ was no longer effective. We set up their Facebook page and started to get customers to engage with the posts and give feedback. In fact, we even told them we wanted the worst feedback that they could give. We gave them a BIGGER discount when they gave bad, yet honest feedback. Most importantly, we only had to give out one voucher for bad feedback in our time running this campaign in 12 months.
We started creating live video content and very quickly we started to see great results. The restaurant went from feeding no more than 10-20 meals a night to on average about 50. Within a few months, the restaurant was busy almost every not serving around 70-80 meals. Within 12 months the business had gone from running at a loss to being profitable and during peak times serving up to 150 meals a night.
The results were more than what the business owner had expected. It also required us to engage the customers and fans on Facebook as quickly as possible. Based on the outcome, imagine if we had dragged our efforts across to other social media platforms.
Is There Anything Else We Can Do?
Of course, one thing we haven't mentioned, it is something called "Social Media Optimization (SMO)". It is a new service that we are offering to customers which helps them boost their social media profile. It helps gain exposure to the right demographics for their business. We will carry out an obligation free assessment of your Social Media profile. After we have completed the assessment our professionals will provide a tailored solution for your business.
If you are not sure how your business is really tracking with Social Media and you need help attracting new business.
---
Now is a great time to talk to our Social Media Analysts to find out how we can change things in your business.
---
Neil McNulty is the founder and owner of Suncoast Web Solutions. He has over 20 years of experience working with business owners and organizations of various sizes. The areas of Neils experience and expertise include Internet Marketing, Website Development, Website Design, and Website Hosting.
---
WE ARE YOUR ONE-STOP INTERNET MARKETING SOLUTION ON THE SUNSHINE COAST!
GET IN TOUCH WITH US!