An SEO Expert is a person who can help market your website on the internet. There is however a big difference between an SEO Specialist and someone who knows how to create complex Adwords Campaigns.
If you hire an SEO Expert, they will help your site rank under a particular keyword or phrases, also use a lot of different techniques to give your website exposure. They do this by content marketing, blog marketing, on-page optimization, and off-page optimization. Whereas an Adwords Professional will create an ad campaign consisting of many different keywords/phrases that will generate traffic.
---
What Value Can An SEO Expert Bring To A Business?
Every day there are hundreds of spam emails we received that have been sent by people telling us how good they are at SEO. While they may be great at their job and offer low rates for their service. What is the value of them helping you market your business? Well, honestly, there is a lot of value if it is the right vendor. How can you determine this value though for your business will be very easy? There are 2 ways you can work this value out and the outcomes will be identical for the most part.
How Do We Work This Out?
First, you need to identify what type of client(s) you are wanting to attract to your business. When identifying your ideal client(s) you need to also know what their average spend should be. Using the argument "that it will vary depending on their needs" is a cop-out. You need to work it out, this is justifying the spend. You need to know how much it does cost to acquire new clients. We have had clients who couldn't tell us how much it costs for them to acquire a new client. Without this information, you can't expect to get accurate results or gauge your marketing performance.
The second thing you need to do is work out how much profit is in that average spend. Keep in mind that simply saying "we make about 5% on each sale" really means nothing to us. While we know what 5% is as a value we don't see how you work that out. If you can put it to a real dollar value it helps.
How To Work Out The SEO Experts Value
After working out what type of client you need and how much they will spend on average, you can now work out how many sales you will need to break even on the marketing effort. Going back to the SEO Expert though, and justifying their value becomes easy. Let's use Suncoast Web Solutions' organic search service as an example. Our base organic SEO service starts at about $899 +gst per month. If your average sale is $300 and you make $15 on each sale very quickly you realise you are going to need to sell heaps to make it worth your while. However this is all based on 1 sale, let's take it one step further. Assuming you do the right thing and your client is happy with the service. They will probably come back, they will also be likely to refer you to someone.
Being that this is a gamble and filled with unknowns, let's work with something we do know; Cost Per Lead/Client. This is the first thing we mentioned above was "how much does it cost to acquire new clients". If you know on average the cost is $100 (to keep it simple) to acquire a new client. Very quickly you have a benchmark of 10 new clients a month is required to meet that average. Getting 10 new clients per month should be fairly easy for an experienced SEO Expert to achieve.
There are a few things that do come into play of course that will determine how easy it is going to be to achieve the outcome, namely around the industry you are in. How competitive your niche is online will also play a part in this. Remember your SEO Expert is not responsible for qualifying your leads, that is your salesperson's job.
---
What Happens If You Hire An SEO Expert With Little Or No Real-World Experience?
Some people will argue that there are no issues with hiring an inexperienced SEO Expert. Well, that is just a great load of crap, here is why. You have engaged someone with no real proven experience, how can they tell you that you are going to get a great result? This is someone who is going to market your business for you to the masses. They are likely to make silly mistakes, some of which include using what is referred to as 'blackhat' techniques, post bad blog comments, and probably fail to work out what is needed to get your site to perform. The second thing that they will do is undercharge you, then when you realise you just wasted 10k on them you will find it hard to justify a decent amount again.
We know this sounds negative but we see it so many times with businesses and it is all due to bad decisions. We are all for giving someone a go at this, honestly, though, it is better for everyone if they learn how to do it in a team first. They can then get the training and oversight they need to be of value to you.
What Questions You Should Ask When Hiring An SEO Expert?
There are plenty of articles out there that tell you things you should look for and ask when you hire an SEO Expert. If you want a link to the pages with those questions then simply do a Google search. You really need to ask them more pointed questions. Some should include the following:
Are you doing SEO for any of my competitors?
How long do you expect it will take before we start seeing results?
Do you provide any form of reporting for us?
Who can I contact should I have any questions?
What can we do to help you get better results?
Do you offer guarantees on your work?

Video Source From Google Webmasters Youtube Channel
What Sort Of Answers Should You Expect?
These questions are probably the most important set. They cover the things that business owners do not think about all that often. Here are the sorts of answers you should expect:
Question 1: No, I/We don't do that due to the fact we are pitching 2 companies against each other and getting them to rank under the same keywords is not a great practice.
Question 2: Depending on your monthly spending for the SEO service will determine your outcome. The simple, non-technical answer is, the more you spend the quicker the result can be delivered. Most individuals/agencies with an ounce of morals and experience will tell you to not expect results for the first 12-18 months if they are charging a reasonable amount. By this, we mean $800-1000 AUD per month. if the budget is smaller then it will be more 18-24 months or longer.
Question 3: Yes I/We do. I/We will send you a monthly or bi-weekly report
Question 4: You can talk to me and/or your SEO expert allocated (if an agency of course).
Question 5: I/We need you to give us as much product information, service info, pictures and video content as possible. This will help us understand your product better and even find more potential marketplaces for your business to target.
Question 6: No. You can't be guaranteed a result based on the fact that no one single person knows the algorithms of popular search engines. If they claim they do, they are full of it. You are ultimately paying the labour fees. This means that it will cost you for the individual's time, not results. If they are good, you will see the results.
What Are The Costs For An SEO Expert?
Depending on who you speak to, the answer will vary greatly. The truth of the matter is that the costs are going to depend on the strategy of which the SEO Expert is going to deploy for your particular business. The costs involved are broken down into the following categories:
Text Content Creation (text / articles / posts / ads etc)
Graphics (Infographics, icons, images)
Media (Video and Audio)
Web Development/Design
Offsite Promotion Activities
Content creation, whether it be text, images, videos, or sound are going to be expensive. However, most SEO Experts will have built up a team of people who they work with to help deliver these components. If they don't then it is going to be a big risk for your business as the quality will vary and the results will as well. Ideally, the SEO Expert will allow others in their respective fields to do the content creation for them. If they are doing it themselves then the quality will not be as good, regardless of what they try to tell you.
---
How Does Suncoast Web Solutions Work? Our SEO Process Will Help Deliver Online Business Goals!
Our process is in-depth and does take a little bit to get through. First of all, like to do an audit of your website. We assess the age, the quality of the content, identify issues both technical for SEO and also from a build standpoint. Ultimately we must know that your website is secure, technically sound, and geared in such a way that it is going to achieve the best possible outcome. Once we have completed the technical side of things we begin the planning and discovery phase. This is where we learn more about your business, your competition, and identify keywords and phrases that are generating great traffic. After going through that process we commence the creation of the SEO Strategy and develop a custom SEO plan for your business.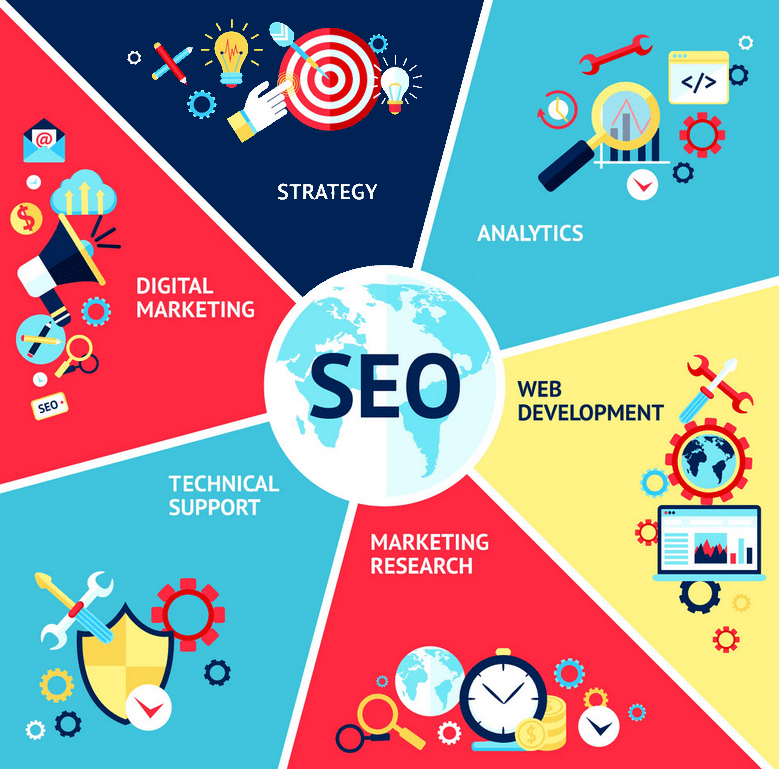 What Do You Need To Do Next?
Find yourself a great SEO Specialist you can rely on, one who can answer all of your questions. Our team of SEO Experts and Internet Marketers come to the table with at least 5 years of industry experience and our senior team members have over 15 years of industry experience. Our team of Internet Marketers also includes Adwords Professionals, Social Media Optimization Professionals, Social Media Marketing Professionals (Paid Social Media Ads), and Australian content writers.
Important Tip: Do not skimp on your internet marketing costs! Hiring an SEO Expert that will charge you well under $800 is only going to cost you more and get you nowhere quick. The SEO Expert needs to be paid and so does their staff members.
---
Neil McNulty is the founder and owner of Suncoast Web Solutions. He has over 20 years of experience working with business owners and organizations of various sizes. The areas of Neils experience and expertise include Digital Marketing, Website Development, Website Design, and Website Hosting.
---
WE ARE YOUR ONE-STOP INTERNET MARKETING SOLUTION ON THE SUNSHINE COAST!
GET IN TOUCH WITH US!